Cuban Missile Crisis + Ice Crusade Pack
NOTE: : un compte Steam et une connexion internet sont nécessaires pour activer, télécharger et utiliser ce produit.
Ce pack inclut :
Cuban Missile Crisis (Anglais, Allemand)
Cuban Missile Crisis : Ice Crusade (Anglais)
A propos
The year is 1967. The Cuban Missile Crisis that led to World War III continues. Use of nuclear weapons resulted in global cooling which changed history and aggravated the struggle for survival. Inspired by the takeover of Europe and Africa the Soviet government decides to start an uprecedented military operation called Ice Crusade. Soviet expeditionary forces march over the Arctic and attack unguarded Amerian cities and towns. Deserted areas of Mexico and icy American megapolises become the new battle-grounds.
Caractéristiques
Cuban Missile Crisis: Ice Crusade is the follow-up (stand-alone) to the RTS Cuban Missile Crisis which shows a new span of the military confrontation in alternative history.
Turn-based tactical mode and a real-time strategy in one game.
New battle-grounds: southern part of the USA and northern Mexico.
2 new campaings – USSR and USA. 10 scenrios and over 25 strategic missions.
22 new military units including T-60, Hunter, Chieftain, Grand MLRD, Akatsia self-propelled gun.
2 new super units – Convair-49 and Tyulpan 240mm self-propelled mortar.
Configuration requise
Windows - Minimale
Système d'exploitation : Windows® XP (SP3) / Vista (SP1) / Windows® 7
Processeur : 800 MHz and above
Mémoire vive : 512 MB de mémoire
Graphiques : 64 Mb VRAM and more
Espace disque : 2 GB d'espace disque disponible
Notes supplémentaires : Game functioning on Windows® 8 and later is not guaranteed
© 2008 1C Company. Developed by G5 Software. All rights reserved. This product contains software technology licensed from Nival Interactive. © 2007 Nival Interactive. Nival and Nival logo are trademarks of Nival Interactive. All rights reserved. Uses Bink Video. Copyright © 1997 - 2008 by RAD Game Tools, Inc.
configuration requise
Windows - Minimale
Système d'exploitation : Windows® XP (SP3) / Vista (SP1) / Windows® 7
Processeur : 800 MHz and above
Mémoire vive : 512 MB de mémoire
Graphiques : 64 Mb VRAM and more
Espace disque : 2 GB d'espace disque disponible
Notes supplémentaires : Game functioning on Windows® 8 and later is not guaranteed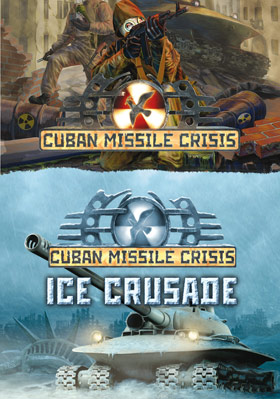 Langue:

anglais

Catégorie:

Plateforme:

Vista 32/64 bits SP1 Win 7 32/64 bits Win 8 32/64 bits Win 8.1 32/64 bits Win 10 32 bits Win XP SP3

Nombre de joueurs:

1+

Date de sortie:

25/03/2015